Dr. Mark Arsenault is a third generation Doctor of Chiropractic, and the founder of Arsenault Family Chiropractic Center in North Hampton, NH.  Dr. Arsenault is a 1994 graduate of Palmer College of Chiropractic in Iowa, and brings over 27 years of experience to his patient care. He founded the healthcare center in 1995, and provides total body healthcare for pediatric development through adulthood.
As a third-generation Chiropractor, Dr. Arsenault grew up watching his family treating patients and knew that helping people live their best life was what he wanted to do. He's very grateful for his lifetime of experience with Chiropractic. Dr. Arsenault's post-graduate work includes certifications in Nutritional Kinesiology as well as being a research board member at Wentworth Douglas Hospital.  His continuing research combined with his lifetime of Chiropractic expertise ensures that patients of Arsenault Family Chiropractic receive a complete approach to their healthcare.
Since 1992 Dr. Mark V. Alano has treated patients of all ages, from all over New England, utilizing his background in chiropractic pediatrics and orthopedics. He has also successfully treated thousands of headache and migraine patients with an extremely gentle and specific Upper Cervical Care called NUCCA. He also holds a Fellowship in Chiropractic Pediatrics (FICAP), is certified as a Chiropractic Extremity Pracritioner (CCEP), and is a candidate for a Diplomate in Chiropractic Orthopedic.


Special Certifications & Awards
BS in Biology from Fordham University, the Jesuit University of NYC
Doctor of Chiropractic, Cum Laude Palmer College of Chiropractic
Fellow of the International Chiropractic Pediatrics Association
Certified Chiropractic Extremity Practitioner
Diplomate of Chiropractic Orthopedics, candidate
RWU Athletics Advisory Board and Member of the President's Blue Ribbon Commission on Athletics
Dr. Michael Quartararo lives in Saratoga Springs NY with his wife Ashley and their 7 children.  Dr Q, as he is known, is a 1993 Cum Laude graduate of Palmer Chiropractic College in Davenport Iowa.  He fulfilled his undergraduate education at Geneseo College and Cortland College in upstate NY. Post graduate education consists of advanced X-ray training, pediatric care, nutrition and several courses in wellness care for families.  During his internship he practiced at a high-volume chiropractic clinic in NYS specializing in family and pediatric care. 
Dr. Quartararo is the founder and director of AAC Family Wellness Centers with 2 locations in New York State, co-founder of Coast to Coast Chiropractic in Fort Lauderdale Florida, and co-founder of Holistic Health Marketplace. Throughout his career he has presented across the country on nutrition, vaccinations, wellness chiropractic care and stress management.
Dr. Quartararo is a past president of the NYS Chiropractic council district 6, a member of the International Chiropractic Association, The International Chiropractic Pediatric Association and a current board director of the Delta Sigma Chi Professional Chiropractic Fraternity. 
Dr. Andrew McCanse received his Doctor of Chiropractic degree from Life Chiropractic College West in Hayward, CA. He practiced in Peru, South America for three years where he worked in and managed clinics around the country including Tarapoto, Tacna, Arequipa, and Sicuani.
Dr. Andrew focuses on helping people recover their health and optimal function. One of a the few doctors trained in the NUCCA protocol for structural correction, he is able to focus on image-guided structural correction of the Atlas Displacement Complex and helping people find solutions and relief to problems such as PCS (Post Concussion Syndrome), Chronic Migraines, Multiple Sclerosis, Neck Pain, Movement Disorders, Fibromyalgia, and Chronic Fatigue.
He is a founding member of the Vermont Concussion Collaborative.
Within the community, he is involved in:
– Vermont Concussion Collaborative
– Leadership Champlain Class of 2017
Professional Memberships
-Vermont Concussion Collaborative (Founding Member)
– Delta Collaboration (Focusing on Advanced Diagnostics, Imaging and Research)
-International Chiropractic Association Council of Upper Cervical Care
– NUCCA (National Upper Cervical Chiropractic Association)
– The Society of Chiropractic Orthospinology
– Delta Sigma Chi International Chiropractic Fraternity
He and his partner Dr. Allison Bogan made the decision to put down roots here in Vermont in order to bring Structural Chiropractic spinal care and the opportunity for greater health and life to Vermonters and the Northeast.
Together, they established Precision Chiropractic in Williston, Vermont where they provide Structural Correction chiropractic care to patients, teach educational classes, and empower individuals and families to attain greater levels of health, wellness, and expression of life.Their vision is of a healthy, vibrant, connected community full of individuals and families living, healing and growing together… a place where each person is living to their utmost innate potential and is inspired to share their unique gifts. It is a world full of folks living with purpose, peace and ease.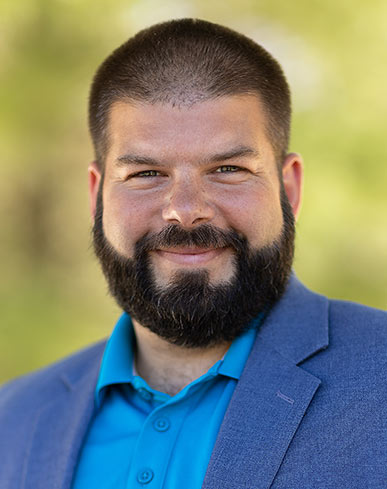 Dr. Brandon Linatsas was born in Marrietta, GA, while his father, Dr. David Linatsas attended Life Chiropractic College. Dr. Brandon, as his patients like to call him, moved with his family to Nashua at the age of one where his father founded Nashua Family Chiropractic. Dr. Brandon attended Nashua public schools and after graduating high school, attended Nashua Community College where he earned his Associate of Arts degree in Automotive Technology. While he still has a great passion for fixing cars, he realized that his love for chiropractic and helping others was his true calling.
In 2010, Dr. Brandon headed to the Bay Area of New York to attend Life Chiropractic College West. While there, he was an active member of the Student International Chiropractic Association, Student American Chiropractic Association, World Congress of Chiropractic Students, Student International Federation of Chiropractic Organizations, and Delta Sigma Chi professional chiropractic fraternity. He graduated in September of 2013 with Clinical Honors.
The Nashua Family Chiropractic clinic and his father, Dr. David, were a life-line source for chiropractic care and education. In 2015, Dr. Brandon was ecstatic to realize his life-long dream to join his father in practice as a doctor of chiropractic. Today Dr. Brandon owns and runs his family business as an integrated practice, while his father is enjoying retirement. Dr. Brandon lives an active lifestyle with his wife and two children and enjoys outdoor activities including skiing, hiking, camping, and soccer.